In the modern era of digital music, Spotify stands as a titan, boasting millions of songs from artists worldwide. However, Spotify songs come encoded in a unique OGG Vorbis format. This gets users confined within the Spotify ecosystem and unable to enjoy their playlists on other platforms.
Instead, having Spotify songs in MP3 format provides greater flexibility. MP3 is a common audio format that works on almost all devices, making sure you can listen to your favorite songs easily. And the necessity for a robust Spotify to MP3 converter becomes evident.
Sidify Music Converter is well known as a top choice for this purpose. And we think it's right to give a detailed review of the Sidify Music Converter now. Let's look at its features and how it works so well.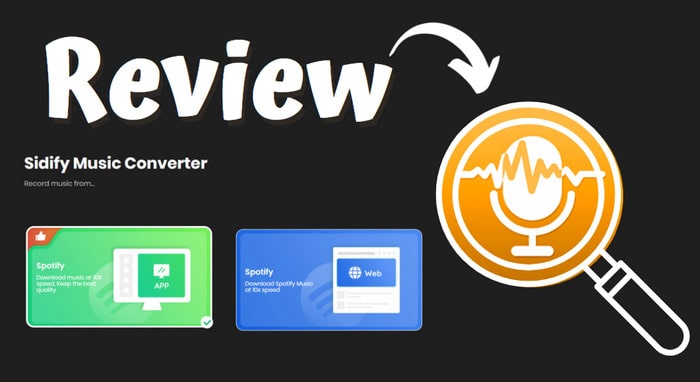 ✅ Part 1. What is Sidify Music Converter?
Sidify Music Converter is a popular software tool designed to convert Spotify songs, playlists, and podcasts to various formats, including MP3, AAC, WAV, ALAC, and FLAC. It allows both Spotify Free and Premium users to download and save music up to 320kbps from Spotify to their local drives. This makes it possible for users to listen to Spotify music on various devices offline without needing the Spotify app.
# Compatibility:
Sidify Music Converter is compatible with both Windows and Mac operating systems.
# Spotify Membership:
Whether you're a Free user or a Premium subscriber, Sidify Music Converter is available to you.
# Subscription Plan:
Sidify Music Converter currently provides 2 subscription plans, $59.95 for one year and $129.90 for lifetime.
# Free Trial:
Every user can try the Free version of Sidify Music Converter. It allows users to download the first minute of each song.
---
✅ Part 2: Main Interface and Settings
Sidify Music Converter has a clean, minimalist design, making it visually appealing and easy on the eyes. But beyond its looks, it's the intuitive layout and user-friendly features that truly make it a mark.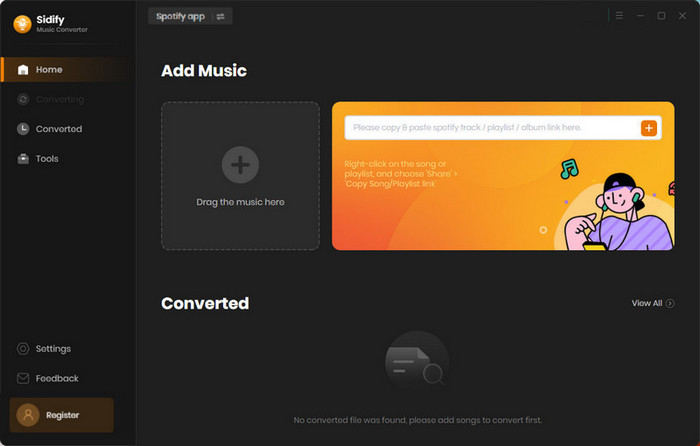 Clearly Labeled Buttons
Each function and feature of the software is accompanied by clearly labeled buttons. Whether you want to start the conversion, adjust settings, or view the output folder, you can easily find the right button to click.

Drag-and-Drop Functionality
Sidify Music Converter supports a drag-and-drop mechanism. Simply drag your desired songs or playlists from Spotify and drop them onto the converter window.

One-Click Addition
Users can add songs, playlists, or albums from Spotify to the conversion list with just a single click.

Real-Time Progress Indicator
As songs are being converted, a progress bar provides real-time updates, letting users know how much of the task has been completed and how much is left.

Customizable Settings Menu
Consist of "Convert Settings," "Output Settings," and "General Settings" sections. Users can adjust essential parameters like conversion mode, format, and bit rate, dictate where and how converted tracks are saved, and even personalize appearance and language.
---
✅ Part 3: Major Features
Sidify Music Converter is mainly used as a Spotify to any format converter and saves Spotify downloads for permanent playback. Sidify boasts the conversion features including:
Multiple Audio Formats
It supports converting Spotify songs, albums, playlists, podcasts, radios, and audiobooks to AAC, WAV, AIFF, FLAC, or ALAC.
Dual Conversion Modes
Users can choose the mode that best suits their needs, whether they prefer using the Spotify app or Spotify Web Player.
High-Quality Conversion
Sidify ensures almost lossless conversions. It allows users to get premium sound quality by selecting up to 320kbps bit rate.
Batch Conversion
Sidify can convert multiple tracks, playlists, or albums simultaneously.
10 X Faster Speed
The software is designed to offer a speedy conversion process, thanks to its advanced encoding technology.
Metadata Retention and Lyrics Saving
Sidify can retain vital metadata from songs. This includes information like the song title, artist, album, genre, and even album artwork. Spotify song lyrics can be exported as LRC text files.
Playback on Various Devices
Once Spotify songs are converted, they can be played on a multitude of devices, ranging from smartphones to desktops, without the need for the Spotify app.
---
✅ Part 4: Additional Features
Beyond its primary conversion capabilities, Sidify offers a suite of extra functionalities that further enhance the user experience.

Offline Format Converter
Import songs from the local storage on pc to the converter, and then convert the music to other different audio formats like MP3/M4A/FLAC/WAV/OGG/AIFF.

Burn Spotify Music to CD
Easily transfer and write music files onto a CD for playback on CD players and other compatible devices.

Edit ID3 tags
Modify song information, ranging from the track's title and artist to its album and genre, ensuring every piece of music is correctly cataloged.
---
✅ Part 5: How to Use Sidify Music Converter?
Step 1 Select Conversion Mode
Run the Sidify Music Converter on the computer and select the conversion mode that you want to work with Sidify.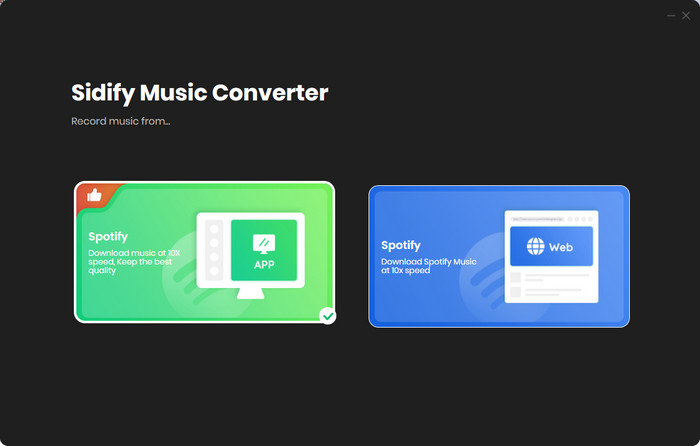 Step 2 Customize Spotify Music Output Parameters
Open the "Settings" menu on the left panel, set the Spotify music output format (MP3, AAC, WAV, FLAC, AIFF, or ALAC), output quality(320kbps, 256kbps, 192kbps, 128kbps), and output file name.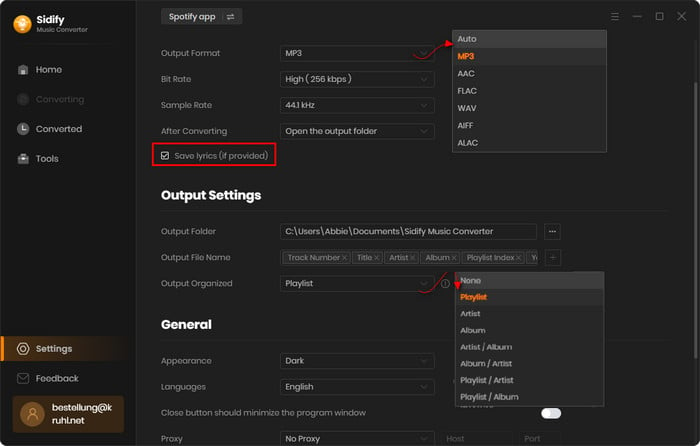 Step 3 Add Spotify Music to Sidify Converter
Directly drag the songs on Spotify and drop them to Sidify Music Converter. Or you can copy the playlist link and paste it onto the converter. Sidify will automatically analyze and display the music on the conversion panel.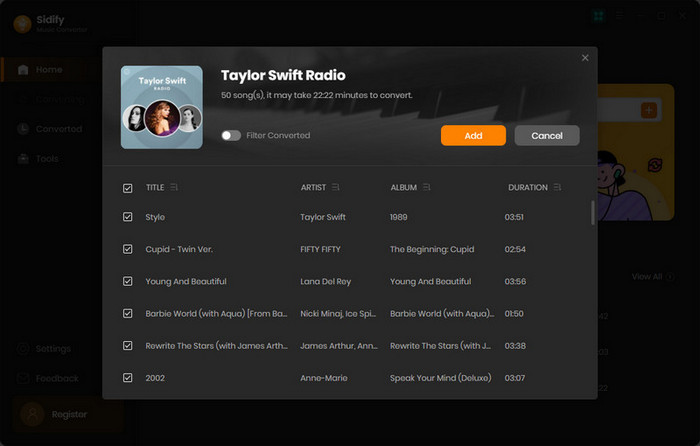 Step 4 Start to Convert Spotify Music
To continue, click the "Convert" button to start downloading music from Spotify.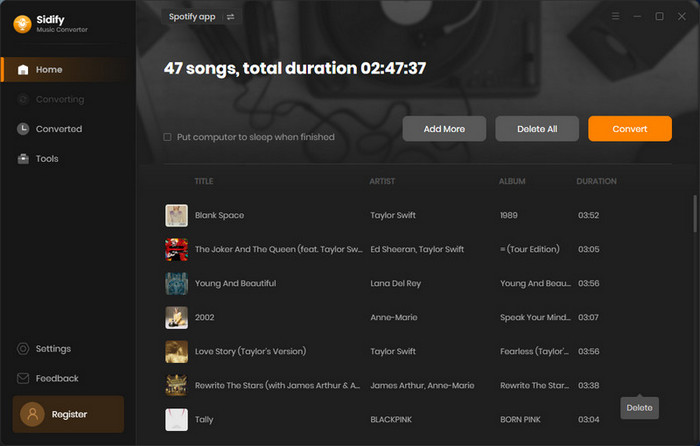 Step 5 Check Spotify Music Downloads
As conversion is done, go to the "Converted" tab on the left panel to view all downloaded Spotify songs and playlists by order.
---
✅ Part 6. Comparing the Best: How Sidify Stands Against Competitors
While there are numerous converters out there, Sidify Music Converter stands out due to its user-friendly interface, the wide range of output formats, and the additional features it offers. Most competitors provide basic conversion, but Sidify Music Converter goes the extra mile with offline conversion, CD burning, and ID3 tag editing.
---
✅ Part 7. The Future of Music Conversion - All-In-One Music Converter
The future is about more than just Spotify. Imagine a tool that can bridge the gap between various streaming services. That's where Sidify All-In-One comes into reality. With support for multiple streaming platforms like Spotify, Apple, Amazon, Tidal, YouTube, Deezer, Pandora, and Line Music, Sidify All-In-One provides an integrated music conversion experience, not limited to just Spotify.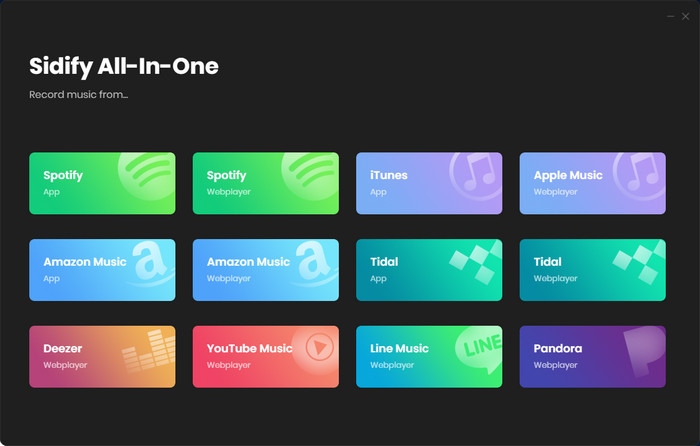 ---
✅ Summary:
Sidify Music Converter is a powerful tool that excels in converting Spotify music to various formats. Its major features, like batch conversion and high-quality output, enhance its appeal. Overall, Sidify Music Converter proves to be a reliable and forward-thinking choice for music enthusiasts. Give Sidify Music Converter a try and unlock a world of possibilities for your audio collection.