Amazon Music is undoubtedly a great platform for enjoying endless hours of musical bliss. However, all devices used to upload or download music through Amazon Music must be authorized to your Amazon account, based on our license agreements with content providers. If your subscription suddenly expires, you might find yourself unable to access and play your precious beats, including the music you downloaded. So, is there a way to keep your favorite Amazon songs playable though the subscription expires?
☑ Part 1: Why Can't I Play Songs on Amazon Music when Subscription Expires?
The reason why you cannot play songs on Amazon songs after the subscription ends is due to digital rights management (DRM) restrictions imposed by the copyright holders and content providers.
Amazon, like many other digital music streaming platforms, uses DRM technology to protect the copyrighted material from being illegally copied or distributed. This DRM technology ensures that the music can only be accessed and played through authorized devices or accounts associated with an active subscription.
When you download songs from Amazon Music, they are specifically encrypted and tied to your subscription and the device or account you are using. Once your subscription ends, the DRM restrictions prevent the songs from being playable because the license associated with the subscription is no longer valid.
It is important to note that not all music streaming platforms have the same DRM policies. Some platforms offer DRM-free music downloads or allow you to purchase and own songs without any limitations. Amazon Music, on the other hand, though allows you to purchase music from its digital store and get DRM-free tracks, which costs a lot, does not allow its free users to enjoy songs in full length, and only allows its paying users to play and download songs during a valid subscription. Then is it still possible to keep Amazon Music playable when the subscription ends? Definitely yes! Simply move on.
---
☑ Part 2: How to Keep Amazon Music Playable when Subscription Expires?
TuneCable iMazon Recorder is aimed at recording and downloading DRM-free songs, albums, and playlists from the Amazon Music app and the web player. It supports converting Amazon Music to multiple audio formats and saving on different devices. With the TuneCable program, you can download and convert music from Amazon Prime Music and Amazon Music Unlimited to your PC for permanent offline listening. Even if your Amazon Music subscription expires, you can still enjoy Amazon Music on your PC and other valuable devices.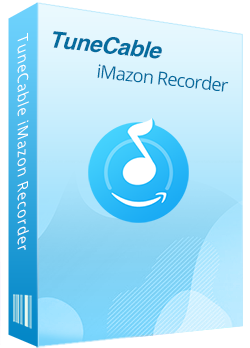 TuneCable iMazon Recorder

🔹 Download Amazon Music tracks, playlists, albums, podcasts.

🔹 Convert Amaon's music to MP3/AAC/WAV/FLAC/AIFF/ALAC.

🔹 Retain ID3 tags and keep HD/Ultra HD with lossless quality.

🔹 Proceed Amazon songs in bulk at up to 10x fast speed.

🔹 Sort Amazon Music files by playlist, artist, album, etc.

🔹 Get tools (Format Converter, Tag Edit, etc.) & save lyrics.

🔹 Enable to freely pick and play any Amazon Music songs.

🔹 Activate permanent playback of Amazon Music tracks.
Steps to Download Amazon Music for Permanent Offline Listening
Let's take a look at the steps of downloading Amazon Music, so that you can permanently enjoy Amazon songs offline despite expired Amazon Music subscription.
Step 1Run TuneCable iMazon Recorder
After successfully downloading TuneCable iMazon Recorder on your Mac or Windows computer, double-click to run it. You will see two options on the primary interface. The app mode requires the installation of Amazon Music app and saves up to Ultra HD Amazon songs at 1x to 5x the speed. If you don't want to install the Amazon Music app, you can select the web player mode, which works via accessing the built-in Amazon Music web player and keeps up to HD audio at up to 10x fast speed. Then sign in to your Amazon Music account.
Step 2 Choose MP3 as Output Format on Settings
Click on the "Settings" tab in the left bar to customize the output settings. Various options are provided, including but not limited to Output Format (Auto/MP3/AAC/WAV/FLAC/AIFF/ALAC), Bit Rate, Sample Rate, and Output Folder. Simply click on the options based on your real need. If you prefer the source format and audio quality, just kick Auto as the output format.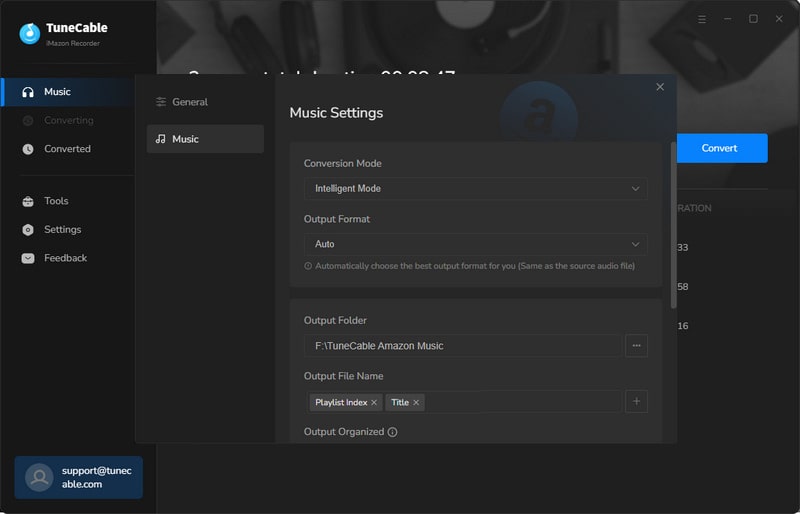 Step 3 Add Amazon Songs/Playlist/Album to TuneCable
If you use the web player mode, open the playlist/album you want to download on the web player and hit on "Click to add".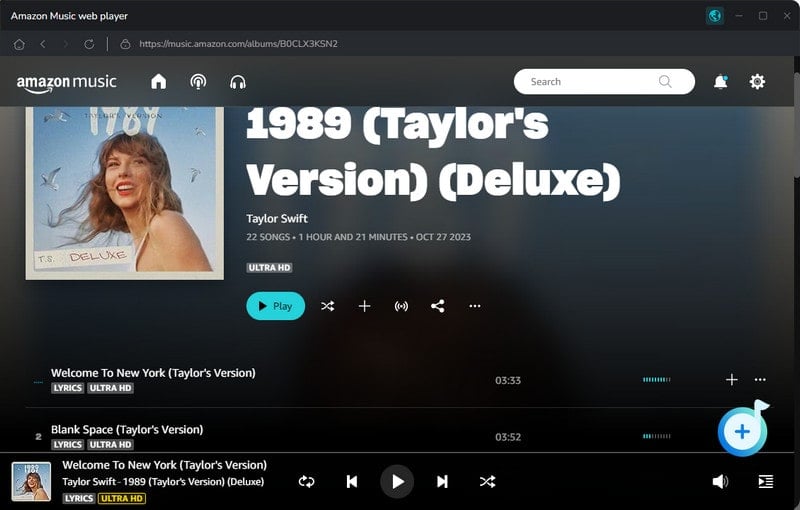 With the app mode, you can directly drag and drop the album/playlist to TuneCable, you can also add Amazon Music by copying & pasting the URL of the playlist or song to TuneCable.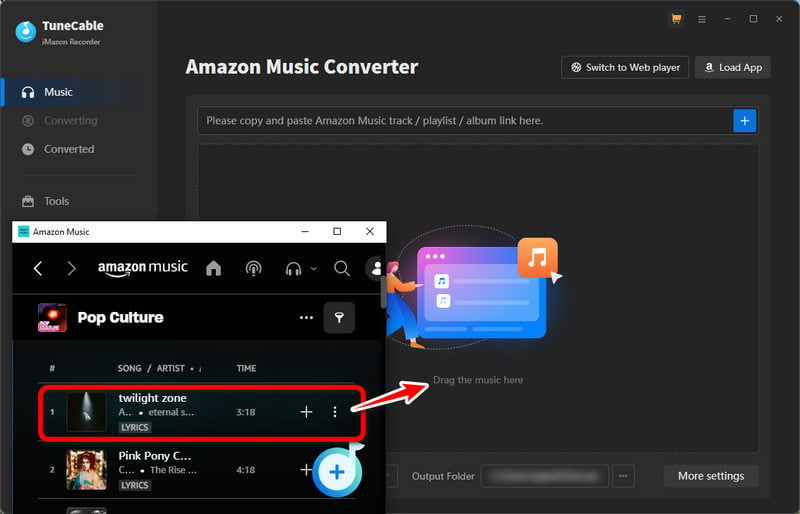 TuneCable would read the Amazon Music automatically. Check the Amazon songs that you'd like to export to your local computer and then click "Add".
Step 4Convert Amazon Music Songs to MP3
Click on "Convert" button to start converting the Amazon songs to the output format you chose. If you want to add more songs, simply repeat the previous step.
Step 5Keep Amazon Music Songs Playable Forever
As long as the conversion is done, you can look into the converted Amazon songs by clicking the "Converted" tab in the left bar or directly visit the output folder you customized in step 2.
These Amazon Music songs have been downloaded onto your local computers as DRM-free files. That means you can save the songs all the time and play Amazon songs for permanent offline listening even if your susbcription ends.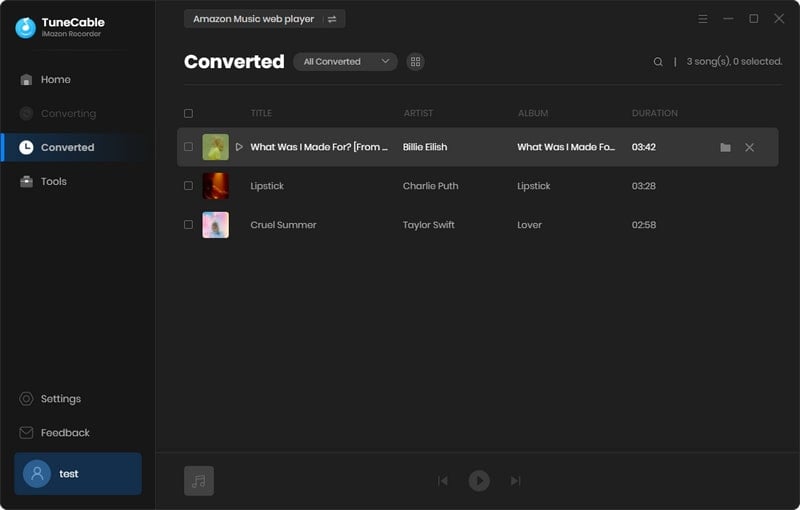 ---
☑ Summary
In conclusion, while a subscription to Amazon Music certainly enhances the listening experience, there is a way to keep the music playable when your subscription expires. By downloading music for offline use with TuneCable Amazon Music Downloader, you can ensure that your musical journey continues, even without an active Amazon Music subscription. So keep grooving to your favorite tunes!