Best 8 Spotify Portable Music Players
Spotify has taken the world by storm through its amazing playlists and large library of songs. Suited for every mood you can use the app while trekking, jogging or even working out and the platform even supports streaming across various devices. But this versatility is not extended to MP3 players as the issue with encrypted soundtracks arises. And carrying a bulky device over a strenuous activity only weighs you down. Spotify portable music player has emerged as a savior against these problems. The small device can easily be carried around with no need of an internet connection. We have scoured the internet and listed down the best portable music player for Spotify! So let's get into it!
---
Mighty is the first ever device developed that plays your Spotify and Amazon Music playlists and podcasts without a phone, screen, or Internet connection. This Spotify portable player can store up to 1000 songs offline over its 8GB storage capacity, which is perfect for a day of trekking in mountains! The device itself is very compact, lightweight and would fit right inside your pockets. And despite being small it offers a powerful battery life of 15+ hours that will easily last you throughout your workout! If you find phones distracting while doing anything then this Spotify portable player comes with a voice navigation - so you can speak commands without even taking out the device. It enables streaming on the device itself or through the synced playlists of Spotify.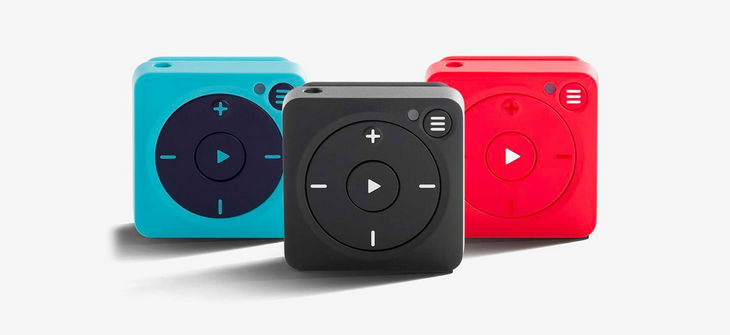 Pros:
Large storage capacity.
Supports offline streaming.
Small and compact build.
Variety of color options.
Cons:
Requires Spotify Premium subscription.
Relatively expensive.
Intermittent Wi-Fi connection required to sync playlists.
---
Apple Watch is an exclusive Spotify portable player for Apple device users. This touch screen watch can be easily used to stream playlists and songs from both Spotify and Apple Music, while running, trekking or hiking. The band holds securely onto your hands and won't drop even under constant motion. The best part about Apple Watch as a portable MP3 player is the visual it offers. You can easily see the current track and with just a single touch change the song or move onto a different playlist. Unlike regular players, it works like an independent application which can be used to add new songs, make new playlists or add new ones without the use of another device. You can even cast your Spotify playlists to other compatible devices right through the watch.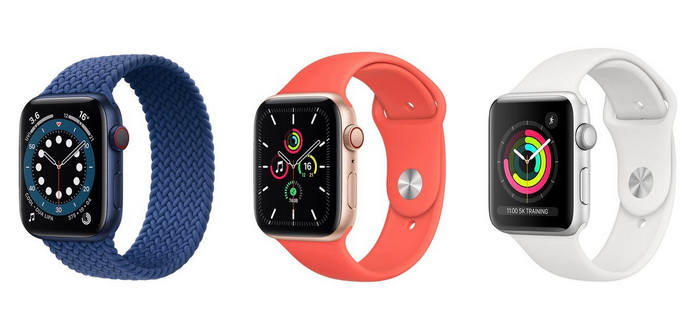 Pros:
Complete functionality of the Spotify app.
Safe and secure to use.
Vast storage of 16 GB.
Can cast playlists to other compatible devices.
Cons:
Only works with Apple devices.
It's Expensive.
---
The simplest iPod that can be used as a Spotify MP3 participant is the iPod touch. It is due to the fact only the iPod contact has an App Store to download Spotify. You can enjoy problem-free music streaming for your iPod touch. All you want to do is download the Spotify app from the App Store just like you have to on your iPhone, and the whole lot else is much like the iPhone.

Pros:
Supports all Spotify plans.
You can keep playlists and pay attention to them offline later.
Cons:
Spotify isn't well matched with the primary technology of iPod contact.
---
The next Spotify MP3 participant on our list is also a treat to your eyes. Garmin Fenix isn't always a Spotify song player, however is a completely athletic and rugged smartwatch to be had within the market. It has an integrated storage of apps like Spotify to maintain music and pay attention to them at the pass.
Pros:
Sleek, durable, and excellent for both indoor and out of doors use.
It has a built-in garage to keep an array of songs.
Has fitness functions too.
Cons:
A little bit steeply priced.
---
Samsung is another partner of Spotify music. They were running hard to position Spotify on nearly all Samsung devices consisting of mobile telephones, domestic speakers, Smart Watches and so on. For the Samsung Galaxy Watches, Spotify has already existed because the Gear S2 but it calls for you to have a cellular phone around to apply. Fortunately, the Samsung Gear S3 works on its own flawlessly, making it one of the best Spotify transportable tune gamers. This Samsung transportable Spotify player has 4GB garage area which could hold a massive enough song. You just need to login the integrated Spotify app after which you may search the music you want to download.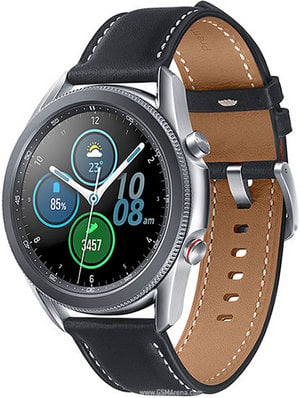 Pros:
Has a 4GB storage space.
Download Spotify tracks and keep them locally for offline playing.
Has monitoring abilities to tune health parameters.
Cons:
The Bluetooth headphones will have issues now and again.
---
With the help of the Spotify app of Fitbit Versa, a Premium Spotify music user can play music from the "Your Library" and "Recently Played" options. You can easily take advantage of Spotify's "Connect & Control" feature that is now available on Fitbit since the Versa 2. You can get control of the Spotify app for Fitbit on your smartphone. By using Fitbit Versa, Fitbit Versa 2, Fitbit Versa Lite, or Fitbit Ionic, you can enjoy Spotify music without any hassle. But Fitbit watch will cost you around $199.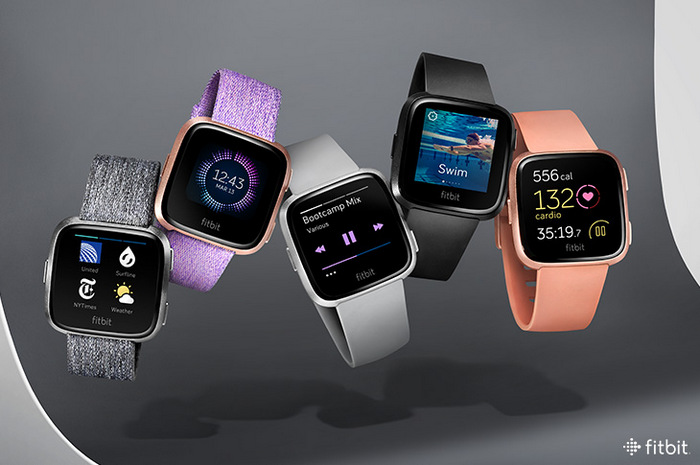 Pros:
Has a 4GB inner garage space.
Combines with GPS, 3G connection and Bluetooth.
Can make an emergency call.
Cons:
Only supports Spotify top class.
---
FiiO M6 MP3 Player is a smooth to hold, tiny Android MP3 player primarily based on the Exynos chip. It comes with 2GB garage and has a 3.2-inch display screen. It helps Wi-Fi, Airplay, and USB Dac as properly. It has C-type connectivity and helps Spotify with a bezel-less design this is fascinating to look at and makes this Spotify MP3 participant appearance attractive. Its big battery and Airplay feature make it stand out among all other players. It comes with a Micro SD card assist up to 2 TB, so less space will no longer be a problem with this product.
Pros:
Supports DSD (Direct Stream Digital) and USB audio output at numerous sampling prices.
You can remotely control it after pairing it along with your cellphone.
Cons:
The Exynos processor is restricted in functionality.
---
The NWZ-A Series, Sony Walkman transportable tune participant, is the sleekest great audio player Sony produces. We suggest it to people who pay attention to music casually. It has a fantastic sound system, however in case you are a hardcore tune lover and want the first-rate viable sound experience, the NW-ZX2 High-Resolution Walkman is the best MP3 Spotify player for you. It can repair the nice of broken MP3 documents making it one of the first-rate MP3 Spotify players.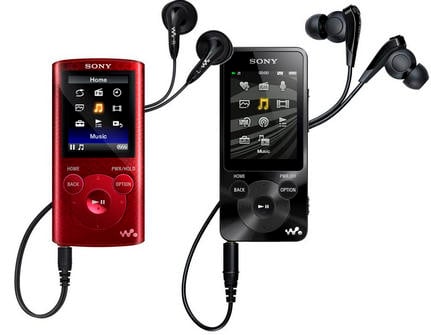 Pros:
Different audio modes to fulfill your requirement.
High-Res pleasant audio.
Cons:
Connecting to your Bluetooth headset is difficult.
---
Extra Tips: How to Download and Play Spotify Music on MP3 Player?
The best way to download and play Spotify music on any mp3 player, is by using a powerful music downloading software. The TuneCable Spotify Music Downloader is a software that we want you to know about, if you are planning to easily download Spotify music and play from any device you want. It can not only download Spotify music to your computer, but also convert Spotify songs, podcasts, playlists, and radios to MP3/AAC/WAV/FLAC/AIFF/ALAC. It's really easy to use and special with all its advanced features that help you do more than simply download and convert Spotify songs.
Features:
Download Spotify songs, albums, playlists, audiobooks, and podcasts to local computers.
Convert Spotify Music to plain MP3, AAC, WAV, FLAC, AIFF, and ALAC formats.
Retain the full ID3 tag information of Spotify songs like title, artist, album, etc.
Preserve 100% audio quality after conversion & save up to 320kbps sound quality.
Proceed conversion at up to 10x faster speed & export playlists in bulk.
Download ad-free Spotify songs with Spotify Free or Spotify Premium account.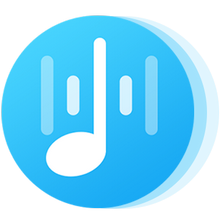 TuneCable Spotify Music Downloader can download any track, album or playlist from Spotify. Supports to convert music into multiple formats and convey to devices. Learn More →
Step by Step Guide to Download and Play Spotify Music on MP3 Player:
Step 1: Download and Log In
Download and install the TuneCable program on your computer. Open it to choose a download mode, you can use the Spotify app or the Spotify web player. The former allows you to save up to 320kbps Spotify songs at up to 10x the speed, while the latter can save up to the original audio at up to 10x fast speed. Then, setup your Spotify account to access its library.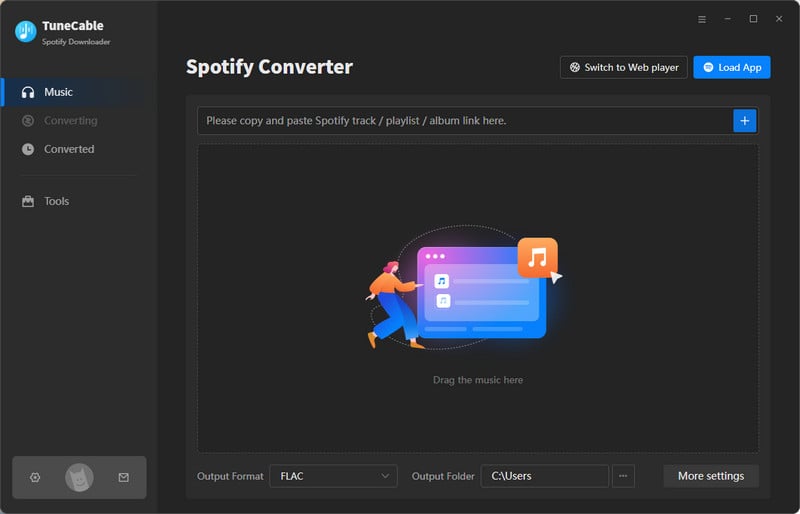 Step 2: Set Output Settings
In the step, set your output settings for music conversion. Just go to the "Settings" window where you can set the output format, output folder, file name, output quality, speed, etc. Customize the settings according to your choice and move forward to the next step.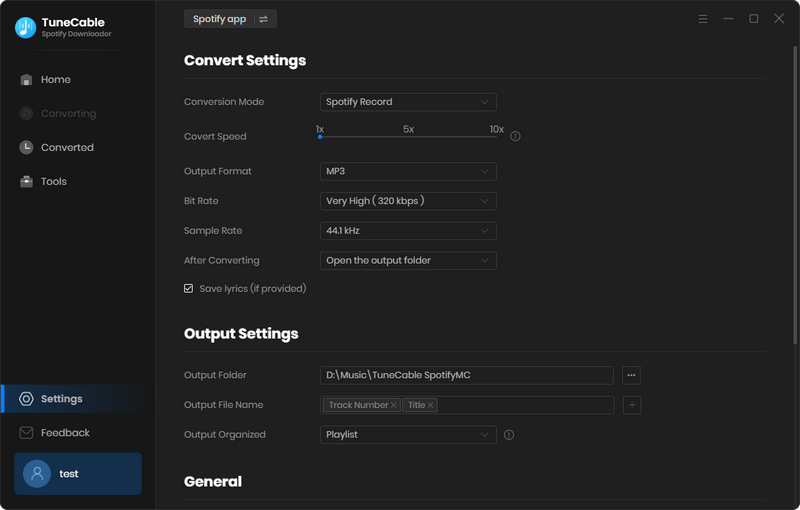 Step 3: Add Spotify Music
Next, you can either add single music tracks or an entire playlist from Spotify to download under the TuneCable "Home" interface.
Here, if you choose to download music via the Spotify app, you can easily drag and drop the playlist or tracks to the main interface.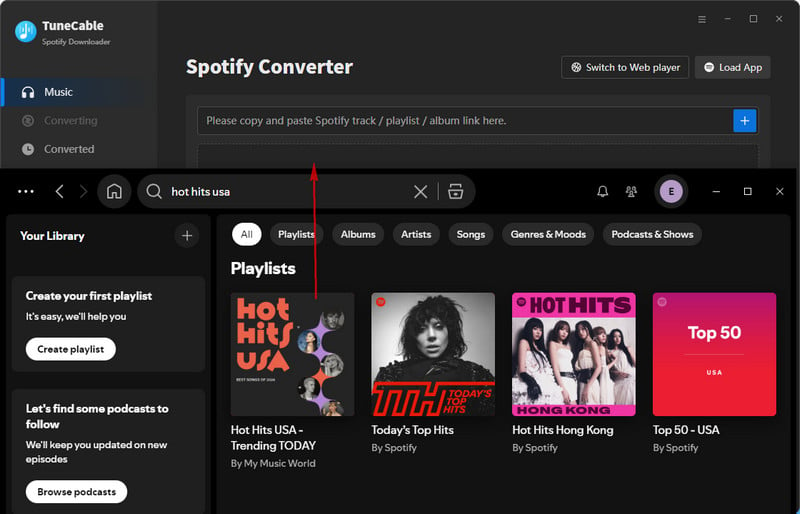 If you use the web player, browse and open the album or the playlist, hit on "Click to add" icon.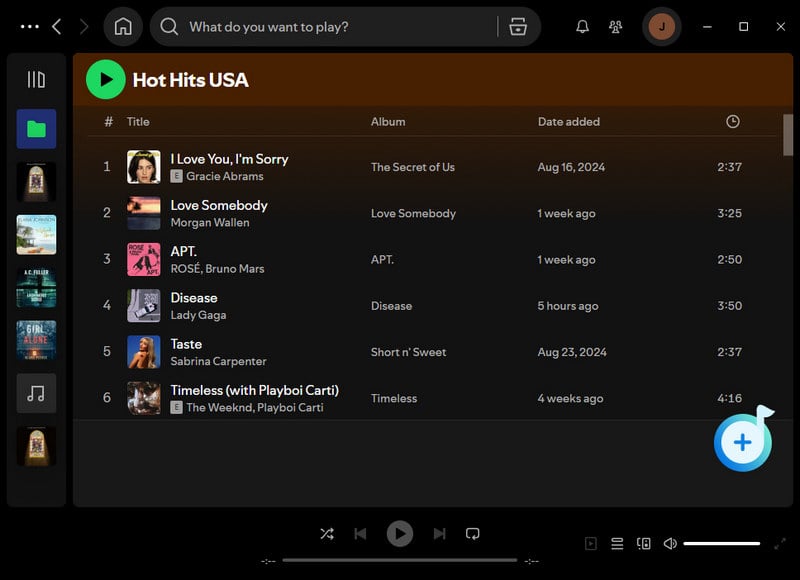 TuneCable will read the items or the link and show the songs on a popup. After that, pick your songs and click "Add".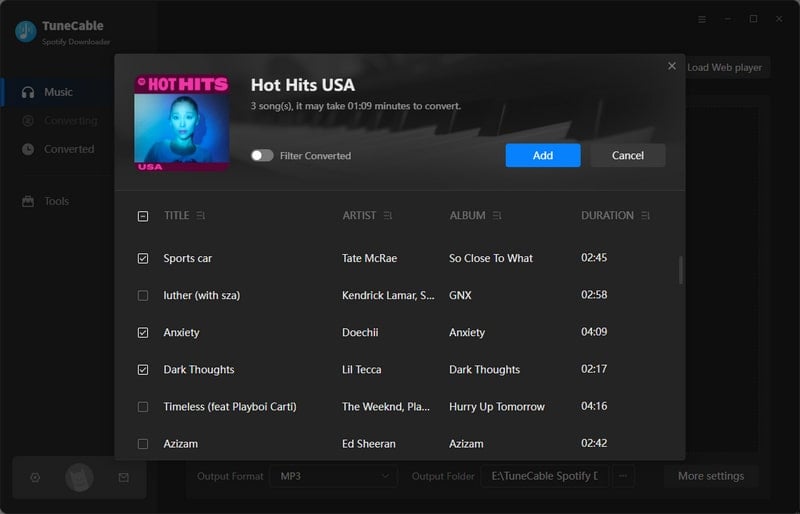 Step 4: Convert and Download Music
After you have added all the songs according to your needs, now you'll get to convert the Spotify music files into MP3/AAC/WAV/AIFF/FLAC/ALAC.  Directly click on the "Convert" button to start the conversion.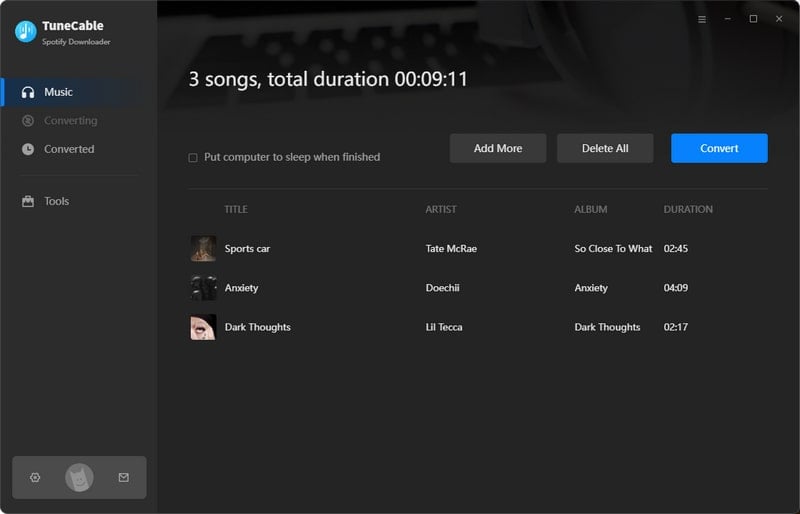 Step 5: Check Downloaded Music
Finally, after the conversion process is done, click on the "Converted" option from the left bar. This will get you to an interface where you can find your converted Spotify music files.
N.B. – TuneCable Spotify Music Downloader is a one-of-a-kind tool that can get your favourite Spotify music on your personal device for free! You can download, convert and enjoy your favorite Spotify music with the help of this tool even if you are not a Premium user.
Conclusion:
After studying this post, what do you believe you know of the top 8 Spotify portable music players and the extra tip we encouraged? We believe that you now have the idea to pick the best portable music player for Spotify to enjoy Spotify music on the move. If you do not want to use a separate Spotify portable player that we listed above and nonetheless want to play Spotify songs on your device, then you can take a try for TuneCable Spotify Music Downloader. This amazing software will help get Spotify songs without Spotify Premium successfully and also help you play Spotify music on any players/devices.
---
What's next? Download TuneCable Spotify Music Downloader now!
---
---