In macOS 10.15 Catalina, it includes the new security mechanism to ensure that only trusted software runs on your Mac. And it defaults to download software from the App Store. So when you download an app from the internet, you will get a message that the app can't be opened becaues it was not downloaded from the App Store.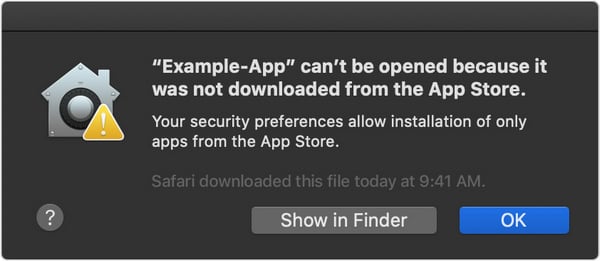 Of course you will encounter the same problem when download the app from an unidentified developer, and an prompt will be poped out as below.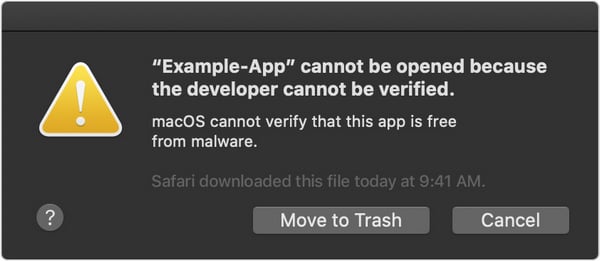 If you meet this problem when install TuneCable apps, please follow the below steps to temporarily override your Mac security settings to open it.
Step 1: Go to System Preferences > Security & Privacy, and press the General tab. Click the lock at the buttom left of the screen and enter your password to unlock Security and Privacy.
Step 2: Look for "Allow apps downloaded from:" and choose "App Store and identified developer".
Step 3: Run TuneCable, you will receive a warning message that says "TuneCable app can't be opened...", just click "OK".
Step 4: Go back to Security & Privacy window. You will see there is a new message at the bottom, saying "TuneCable app was blocked from use because...". Click "Open Anyway" to confirm your intent to open or install the app.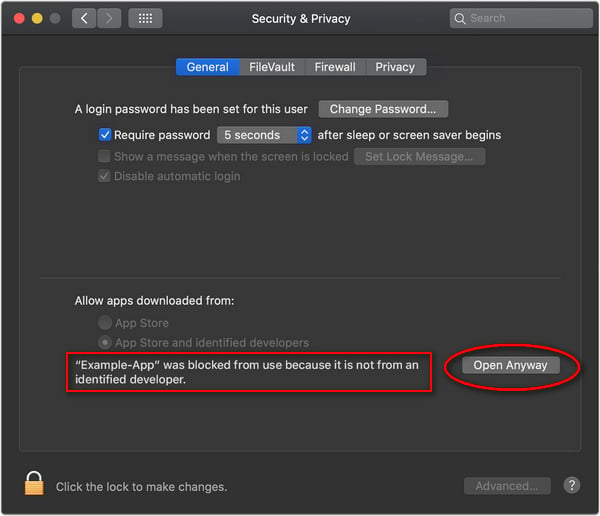 Step 5: The warning prompt reappears, and you can click "Open". After that, please do remember to click the unlocked lock to keep the change.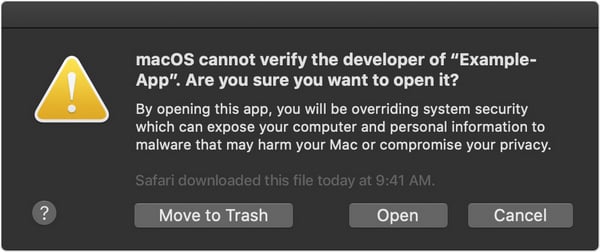 Atfer that, the app won't be detected as malware and you can open it on your Mac just as the authorized app. If you're prompted to open Finder: control-click the app in Finder, choose Open from the menu, and then click Open in the dialog that appears. Enter your admin name and password to open the app.
Haven't resolved your problem after trying above methods? Feel free to contact us via Email: [email protected]